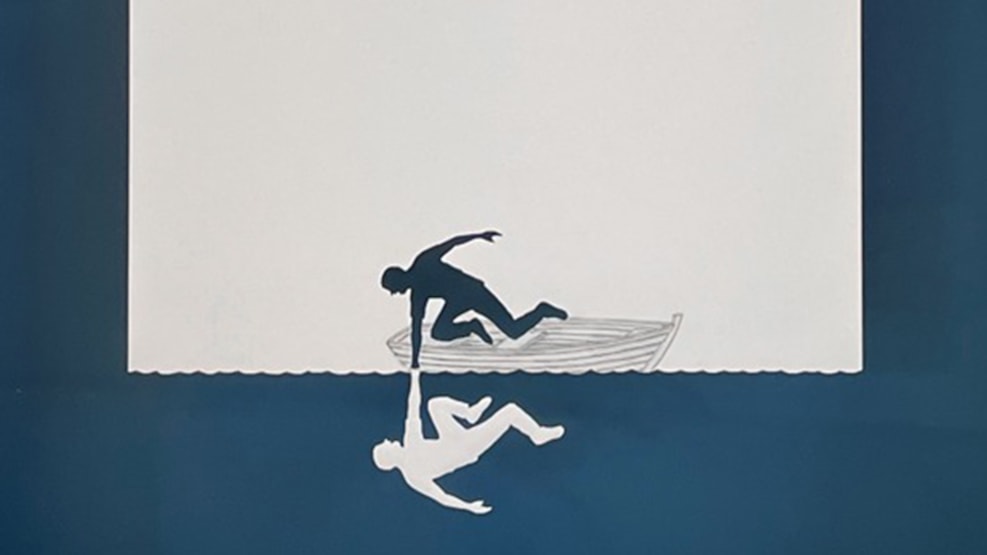 Peter Callesen. Im tiefen Wasser
Peter Callesen's art is both spectacular and subtle. From a medium as ordinary as paper, he manages to unfold highly sensational stories – in the form of monumental sculptures or miniature dramas in A4 format.
Peter Callesen's works of art are sensational and rather unique, and we look forward to presenting them to a large audience here at Ribe Kunstmuseum in an exhibition which will later travel to both the exhibition venue Sophienholm and Skive Museum.
The exhibition theme revolves around water. From rough seas to flooding, storm surges, and still water. From ice crystals and snowballs to the roaring sea. In a series of brand-new works made specifically for the exhibition, Callesen turns his attention to water, at once life-giving and cataclysmic, to the climate, and to metaphorical aspects of water. Water does not merely saturate the landscape but also our language and thoughts – you might feel that you are 'drowning' in something, you 'tread water', let yourself 'go with the flow', or you might find yourself 'in deep water'.
Callesen (b.1967) is educated at Goldsmiths College in London, at the Jutland Art Academy, and at the Aarhus School of Architecture. For the past twenty years, he has primarily worked with paper. Moreover, Callesen has enacted a variety of performances, some of which can be experienced on 29 May on River Ribe Å.

Callesen has taken part in many solo and group exhibitions in highly reputed exhibition venues at home and abroad. Born in Herning, central Jutland, he now lives on the island of Mors in North Jutland.